Start your journey with us!
Why work at Macs?
Your Passion for Active Travel

You share our passion for active travel, and the satisfaction you get from connecting people with amazing self-guided experiences is what gets you up in the morning! When you work with us, we make sure you experience first-hand the joy, challenge, and sense of achievement a Macs adventure brings our customers.

Create Macs Moments

There's nothing more rewarding than connecting people with the outdoors, and at Macs you'll get to do that every day. Whether your improving our App, booking trips or creating great marketing content, you'll love being part of a passionate team creating Macs Moments for our customers every day.

Challenge and Growth

Join us and be part of our vision - to be the world's leading active adventure travel company. Our culture reflects these ambitions. If you love challenges, are curious, want to make an impact and experience personal growth and development, you'll love the journey at Macs.
It's our culture that sets us apart
We know working for a great company is about more than a great salary, paid time off, and all that good stuff. This is how our culture sets us apart:
• We move fast and work at pace.
To achieve our big goal, we can't hang around! And you will achieve more than you ever thought possible.
• Our culture is innovative and entrepreneurial.
We recognise that trying new things can be risky and they don't always work. So we have a no-blame culture. You'll be supported by colleagues when you're trying something new and you'll support them when they are taking the lead.
• We are leaders, not followers.
Thinking outside the box and look for better ways of doing things – it's what we do. We believe that everyone is creative and has something to offer, so you'll find the conditions here to let your ideas thrive to make us a better business.
• Our people have autonomy to use their initiative and judgement in their roles.
You make decisions and problem-solve without constant manager approval or consulting endless policies. Hate micromanagement? So do we, and you won't find that here.
• We are accountable and take responsibility for our actions.
It's your problem, not someone else's, You have accountability, and you have support. We work as a team to help each other do our best work.
• Direct communication and challenge.
This enables us to achieve as a team. We value your contribution and want to hear your views.
What's it like to work at Macs?
I'm the Product Director at Macs. Over the last 6 years I've worked my way up from Product Team Lead to the Leadership team and I have the wonderful job of guiding the team who create the holidays. The heart of what we do is finding new experiences and destinations to delight our customers. Of course, that means we have to travel to test them out! I'm proud to lead a group of people who have so much knowledge of the outdoor world across the globe.

Fiona Marshall, UK Product Director

I've been with Macs since November 2022 as an Adventure Sales Specialist. I was so excited to see the job ad for my role - I'm passionate about travel & love sales, so it aligned with my values & interests. Working with the team is the best part of being at Macs & the awesome culture here has surpassed all my expectations. Planning and helping people execute their dream trips is unbelievably rewarding. Nothing beats hearing positive customer feedback after they've experienced a Macs Adventure.

Garrett Garner, US Adventure Sales Specialist

I joined Macs in September 2022 as a customer service specialist, ensuring our clients had everything they needed to have an amazing Macs holiday. I've been able to progress my career with a move to the reservations (operations) team. Macs is a special place to work; I genuinely feel I can ask questions of anyone without being judged, whether that's a manager, leader or a colleague. We treat each other as equals, and we all have a voice. I know I can rely on my colleagues to help me, and our teamwork is fantastic!

Aaron Murray, UK Adventure Operations Specialist

I'm a Customer Experience Specialist here at Macs and joined the team in April 2022. As a company, Macs is the perfect combination of being small enough to feel personal & genuine, but big enough to have the resources to be successful. Self-guided hiking & biking trips are growing in popularity in the US, & I enjoy helping customers discover this type of active travel. I love my collaborative co-workers, my supportive leaders, and I believe in our product. Working here is special!

May Cole, US Customer Experience Specialist
Learn more about Macs Adventure
Our Values
Love the Journey

A Macs trip is all about the journey, not the destination. We are all believers in Macs' unique brand of self-guided active travel, and shout about it. As more travellers convert to the Macs Way, we accept our business will grow and change. We welcome new connections, and embrace new opportunities. Carpe diem!

Go the Extra Mile

We know that creating a perfect #MacsMoment involves going that bit further - it's what we do. We imagine the best feedback we can get and set out to earn it. We take ownership and responsibility – it's yours, not someone else's, problem. We step up and help our team mates when they need us.

Take a Different Path

We're not different for different's sake; but we won't succeed if we're just the same as everyone else. We devise creative solutions to problems, find new ways of doing things, and trust colleagues who are doing so too. We are brave and feel empowered to take the initiative. We ask ourselves: is what I'm doing authentically Macs?

Tread Thoughtfully

We strive to make a positive impact on people and the planet. We are respectful and considerate of our colleagues, customers and suppliers. We are fair. We do the right thing.
Our Commitment to Sustainability
One of our core values is that we Tread Thoughtfully in everything we do. We strive to make a positive impact on the planet, and reduce any negative impact. We are currently on a journey to become B Corp certified. We don't do greenwashing and we don't promise what we can't deliver. We use local accommodations and suppliers, and help our customers to be sustainable through partnerships with like-minded brands such as Water2Go. Read more about our sustainable travel journey.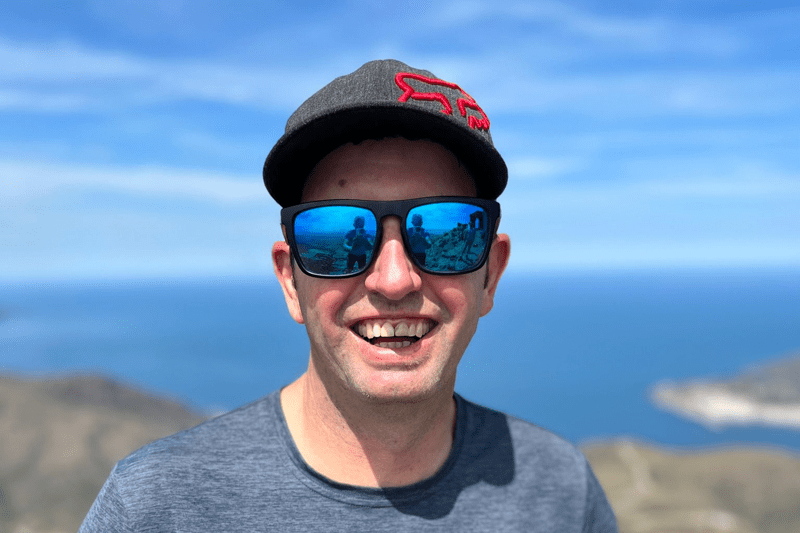 Macs Adventure was born!
Macs Adventure was founded in a small flat in Glasgow's West End by Neil Lapping. The idea was simple and felt brilliant: offer an alternative to huge coach tours and traditional walking holidays.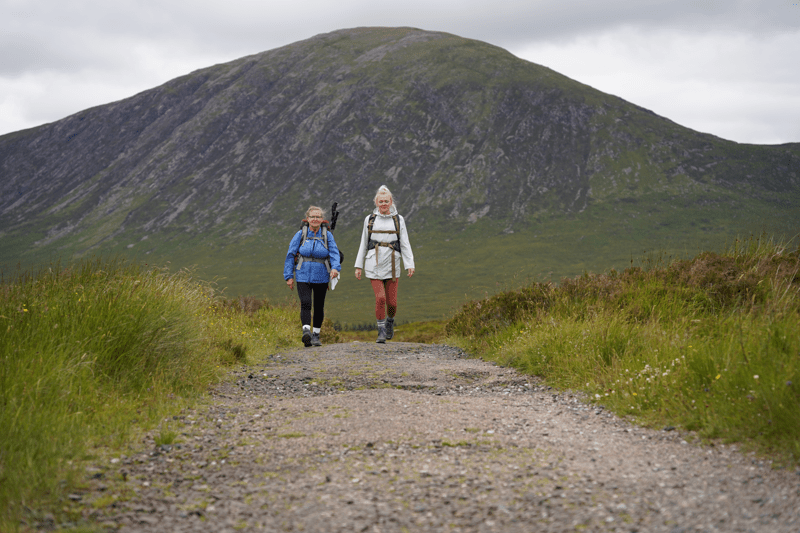 Self-guided walking launched
After much trial and error, a new range of self-guided walking holidays was launched. It turns out that our customers want the sense of achievement that comes with an active walking holiday and so were on our way!
The Macs team grows
It wasn't long before an office in Glasgow was needed to house our growing team to organise our growing range of trips!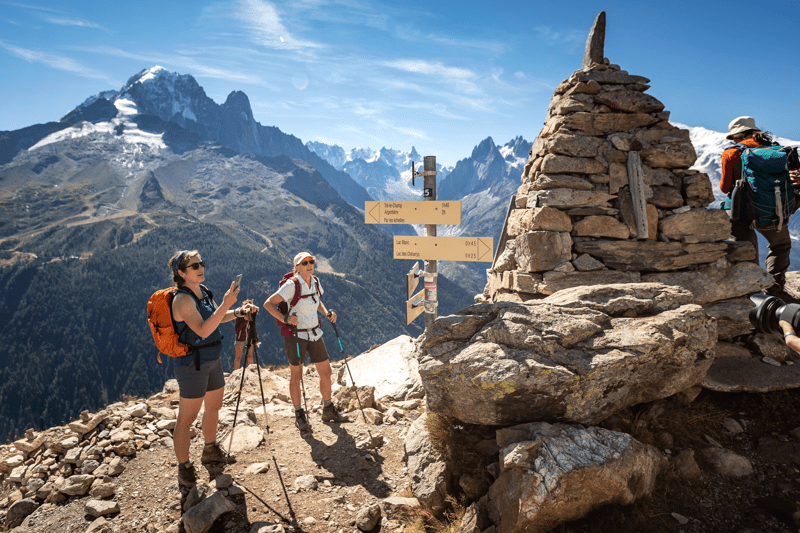 Overseas trips launched
With self-guided walking trips in the UK proving extremely popular, new trips in Europe and beyond were launched to give even more choice to our active customers looking for their next Macs Adventure.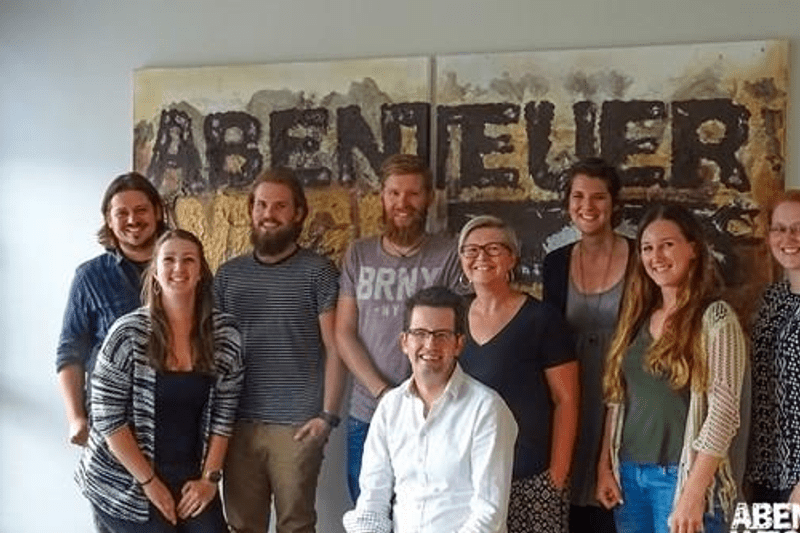 Germany office opens
After many years working at Macs, our wonderful Alex Zewe launched our sister company Abenteuer Wege, which employs over 50 people in our office in Saarbrucken, helping German and European adventurers discover the joy of self-guided active travel.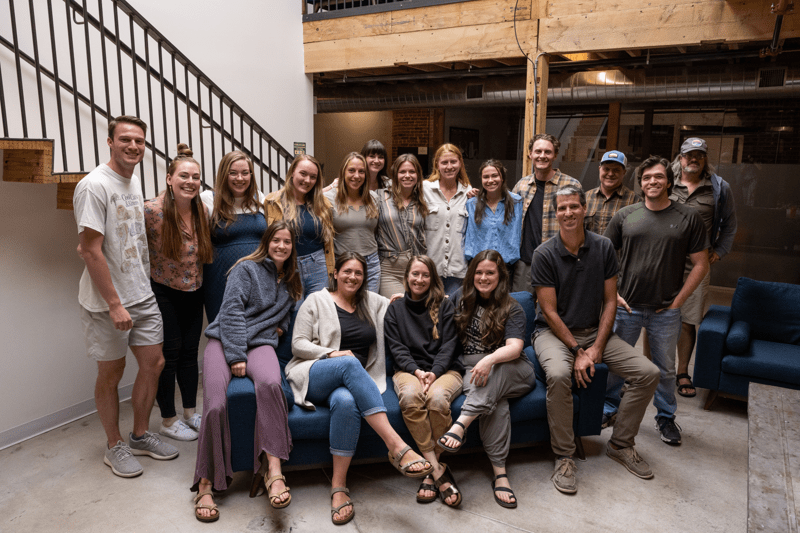 US office opens
Due to growing demand from the US market looking to discover the benefits of Macs self-guided active travel in the UK, Europe and beyond, Macs Adventure opened an office in the US. The team is growing fast and we have over 20 "Macs Adventurers" in Denver organising trips for their fellow Americans and Canadians!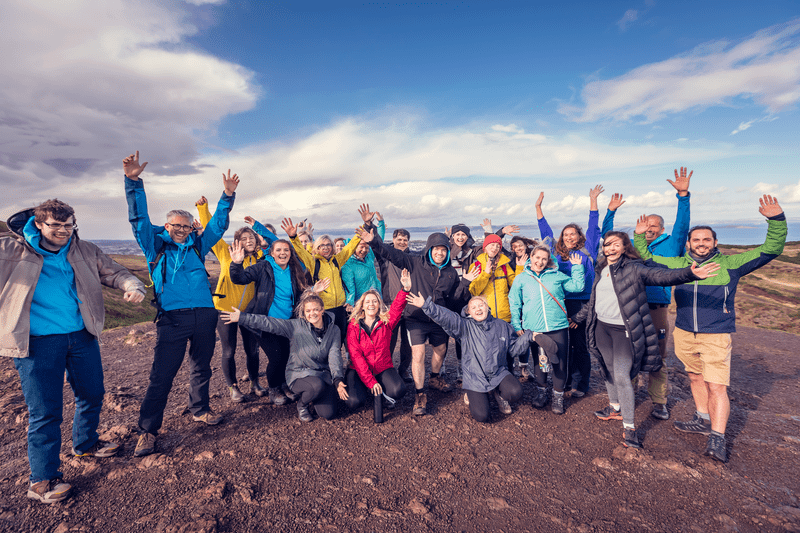 Macs today
We now employ over 150 "Macs Adventurers" between the UK, US and Germany, and have over 30,000 customer experiencing a self-guided Macs Adventure every year!
Where we're going - The Macs Vision
We are changing the way people experience active travel. By 2026, we'll be a digital-first, profitable B Corp, powered by a passionate team of walking and cycling enthusiasts. We will triple the size of the business, enabling more than 100,000 customers from around the world to experience, and advocate, our unique brand of self-guided active travel.
About Macs Adventure
We're an adventure tour operator on a mission to be the leading global brand in self-guided, active travel.
Welcoming over 30,000 customers on over 600 walking and cycling trips to destinations around the world, we employ over 100 people across the UK, US and Germany who share our purpose to lead, advocate & enable self-guided, active travel as a positive force for people and planet.
Already working at Macs Adventure?
Let's recruit together and find your next colleague.